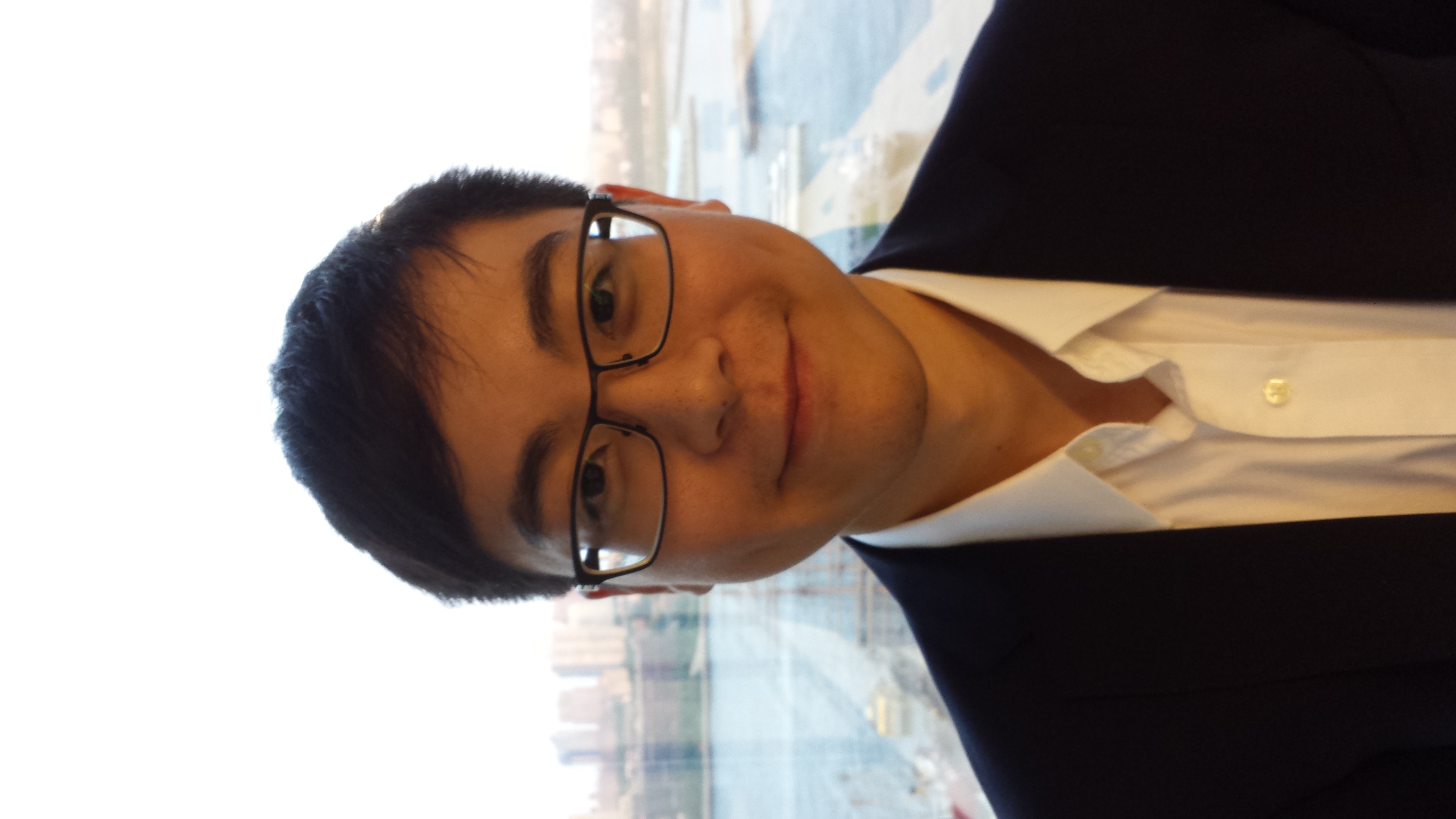 Shay Chu
Product Designer | Multilingual
Physical Brochure Design
LaGuardia Community College's Aquatics & Fitness Brochure Design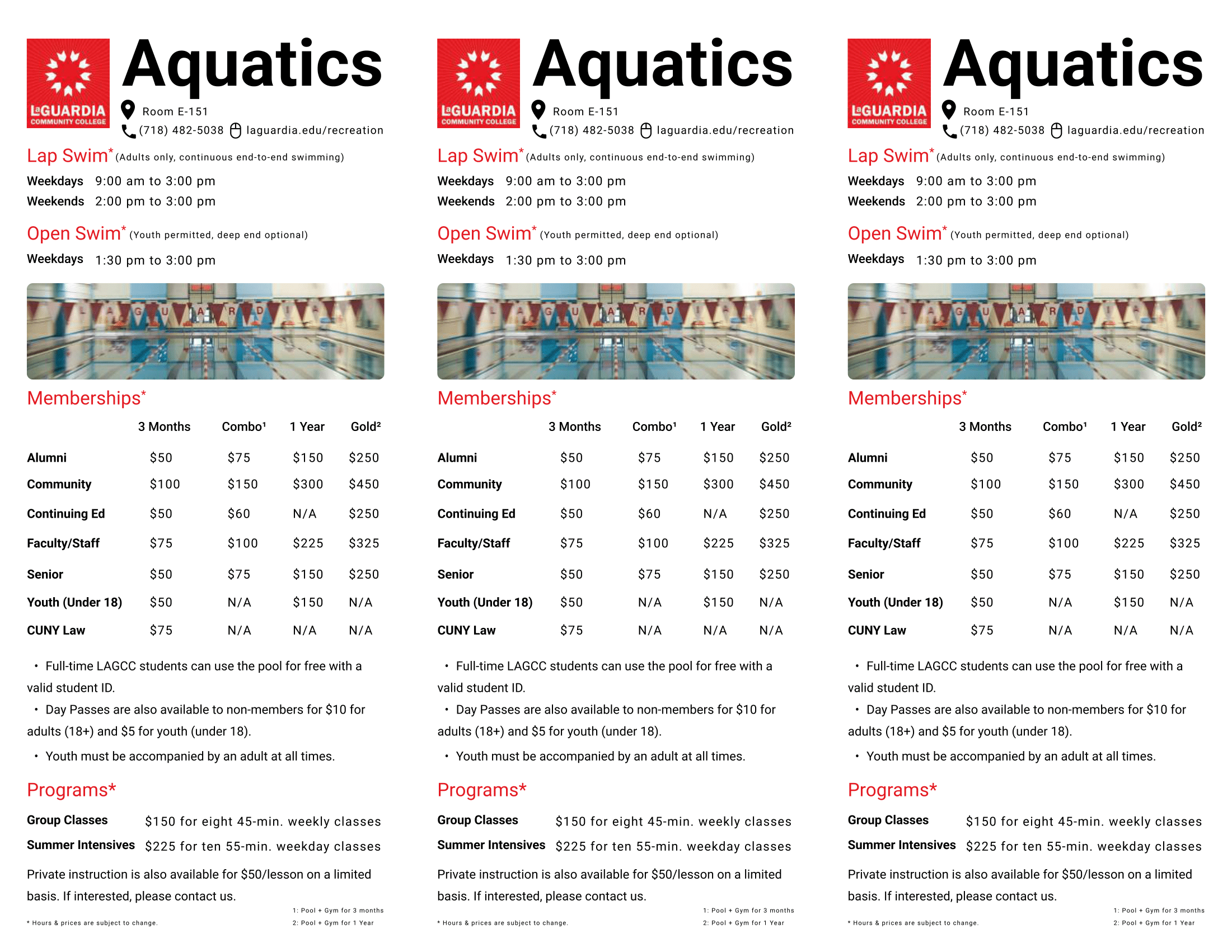 LaGuardia Community College is a community college in Long Island City, New York.
There had been a need for updated aquatics & fitness brochures, and I was the person who was the most qualified for the project. I introduced the use of Figma to the team. During the process, I had to incorporate feedback from multiple internal stakeholders while working within constraints, like the size of the brochure.
Guiding Questions
What information must be on the brochures?

Who are the stakeholders of the project?

In what size will the brochures be?

What can be done better as compared to the former brochures?
The size of the brochures has to be 1/3 of a standard computer paper in order to fit in the boxes where they will be presented.

One side of the brochure has to be the aquatics section while the other side has to be fitness section.

Operating hours, prices, contact information, and a list of gym equipment have to be on the brochures.

Rules & regulations, etc. have to be written somewhere as well.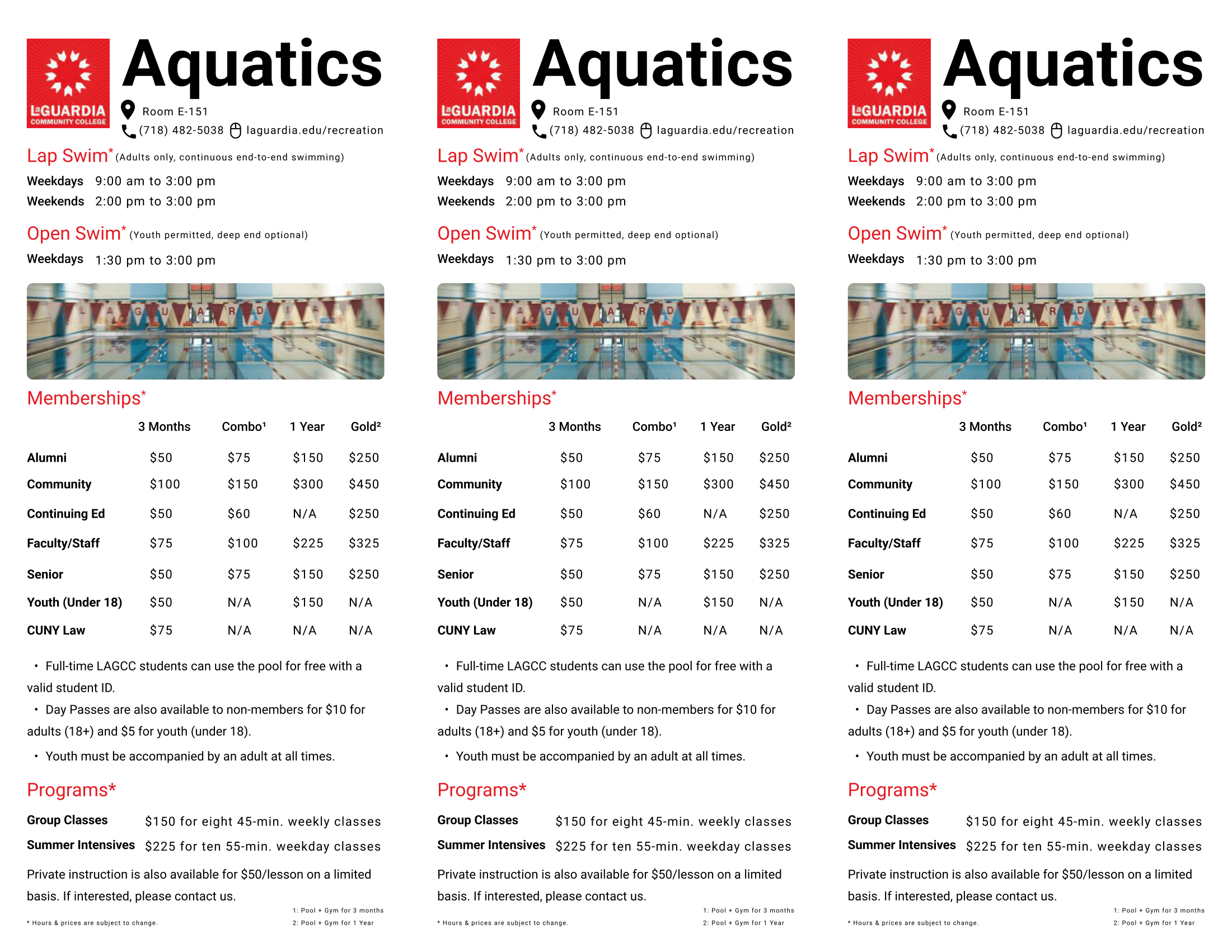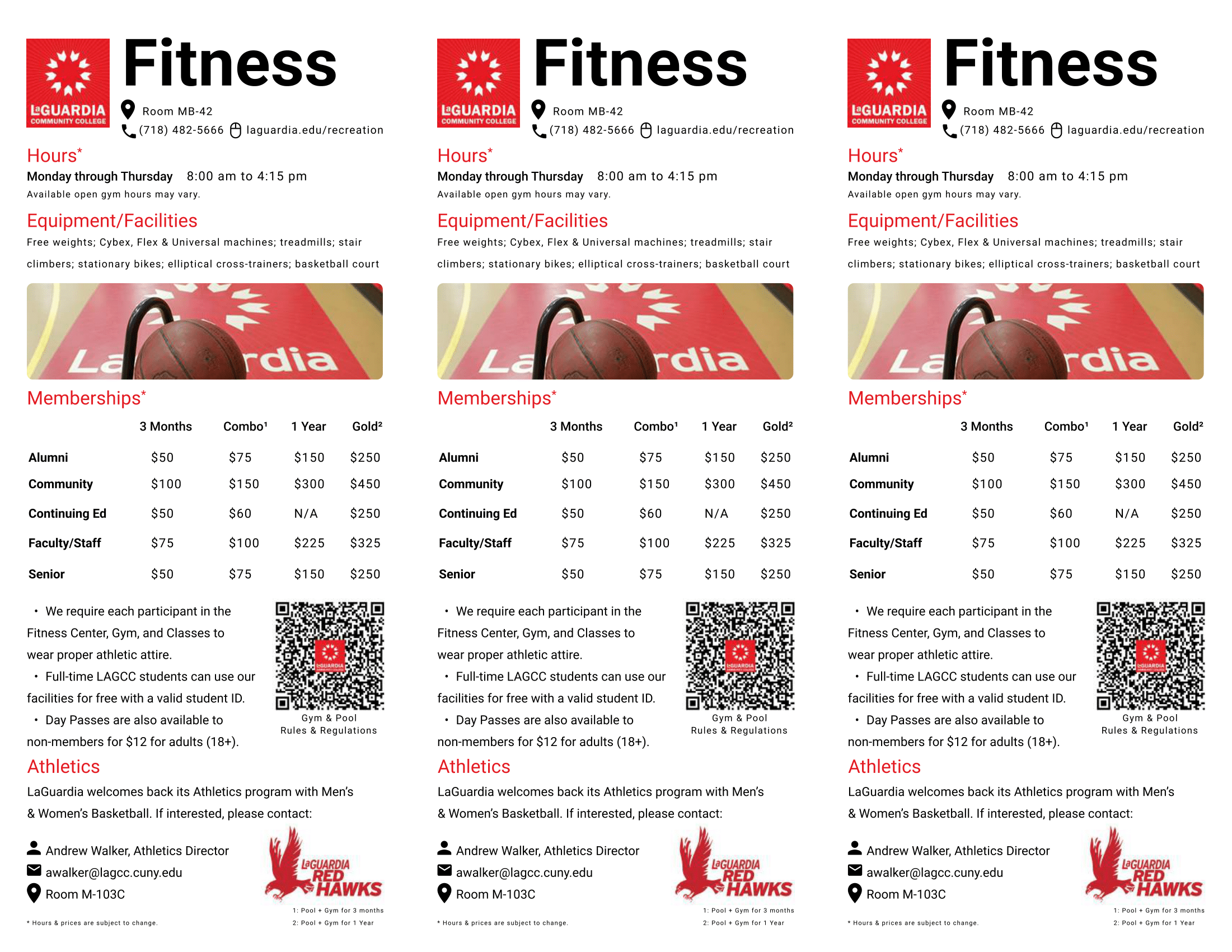 What have I learned?
Best to have QR codes link to the official organization's website instead of third-party websites.

Best to think about margins & columns early in the design process.

Verify information myself as much as possible.
Future Considerations
Iterate the design based on received feedback from the public.