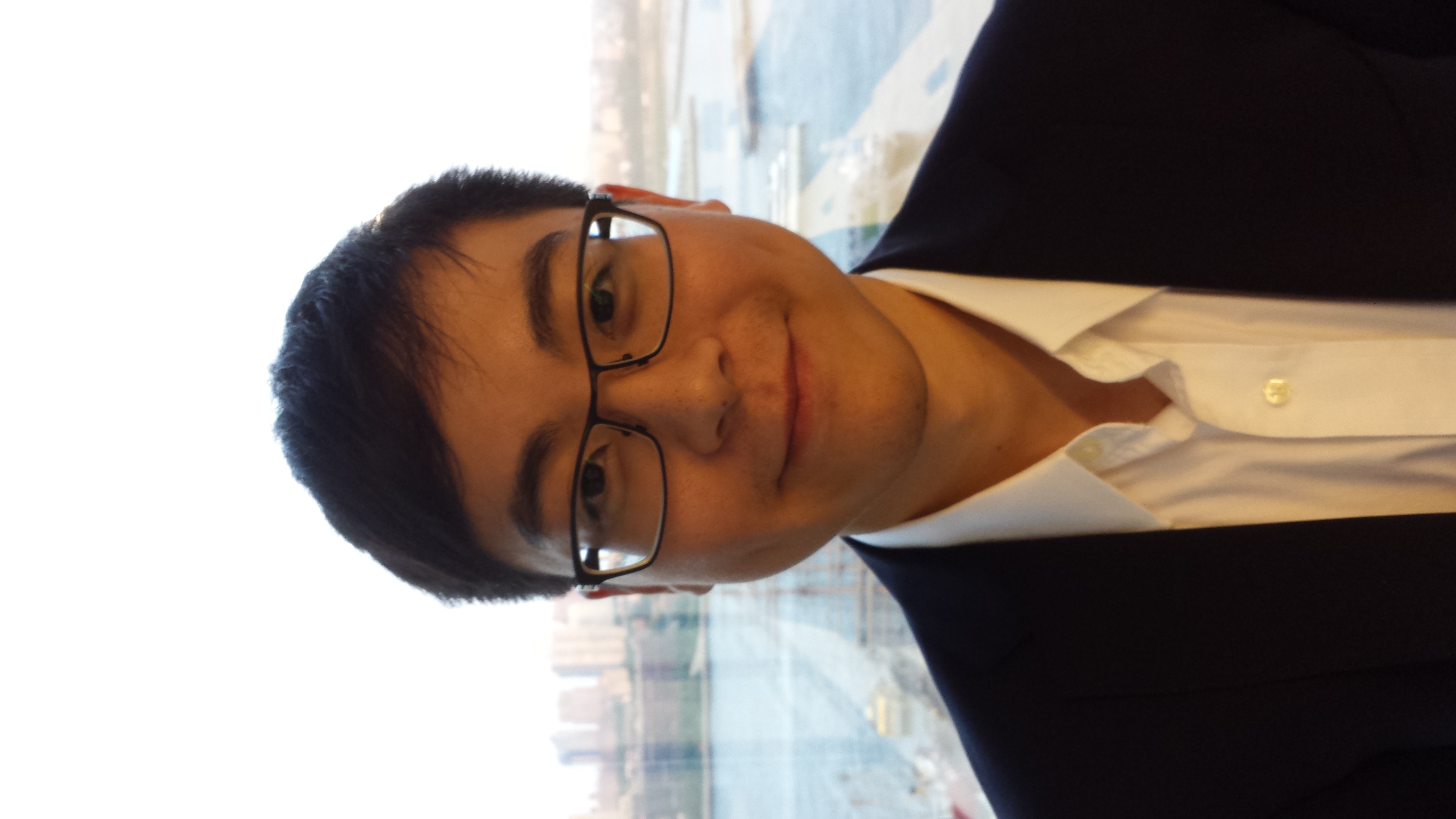 Shay Chu
Product Designer | Multilingual
UI/UX Design
Capital Properties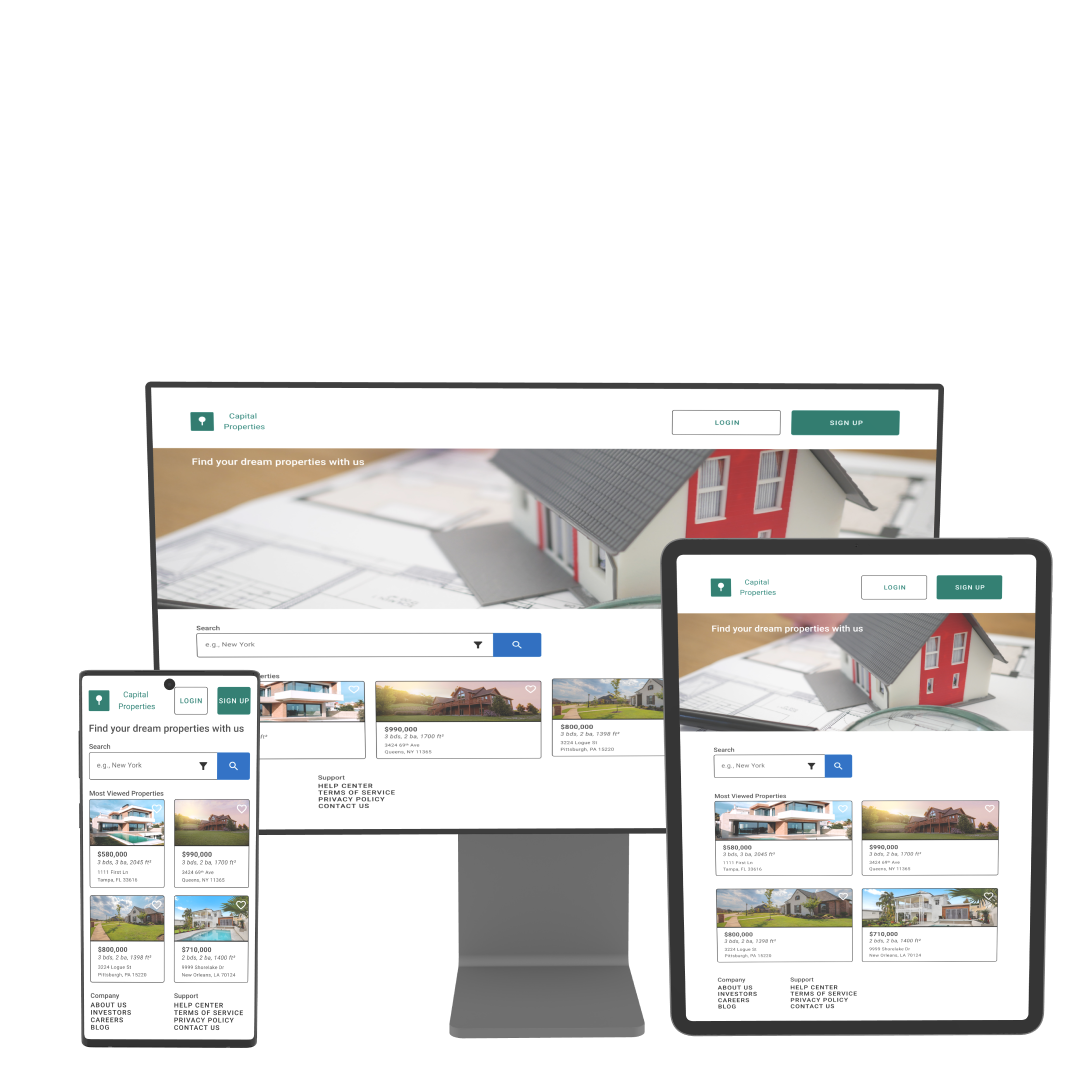 Objective: A responsive web app that provides property buyers with information on properties of interest.
Who: This web app is made primarily for new, small-scale property buyers who are looking
to invest for additional income or financial security.
What: This will be a user-friendly, responsive web app containing a database of available
residential properties and land, and comprehensive information on each listing.
When: Buyers will use this tool when conducting property searches, and making a decision
about where to invest.
Where: Buyers will use this tool at home or on the go. Users can search for properties
anywhere, as long as they're logged in on a device.
Why: Unseasoned buyers need access to reliable, uncomplicated information about their
potential property investments. Buyers get a feel for a place by viewing
comprehensive information about the property and its neighborhood before spending
time on-site.
Guiding Questions
What are some frustrations that property investors have?

How can we speed up the process of buying a property while following rules and regulations and without sacrificing accuracy?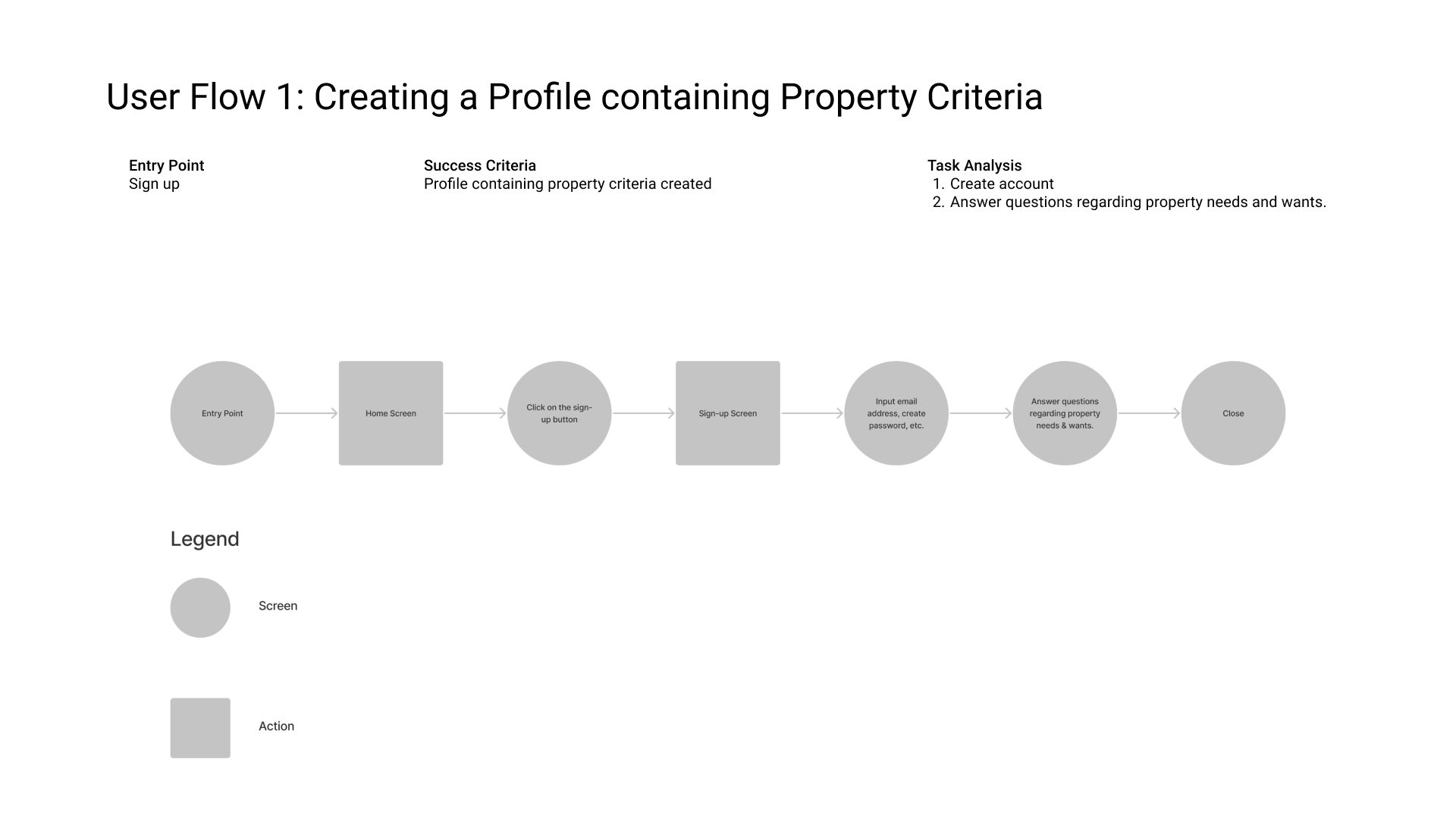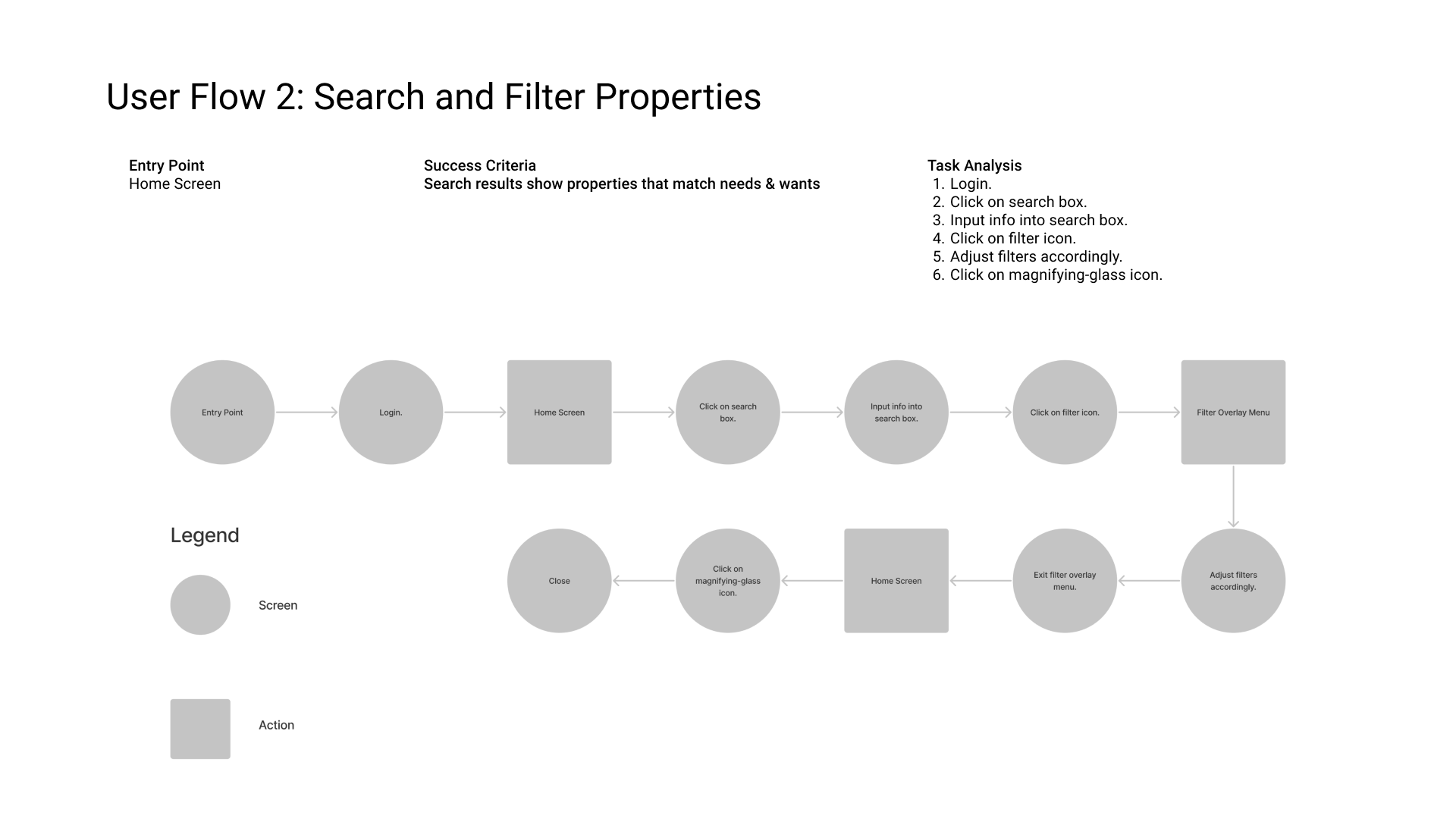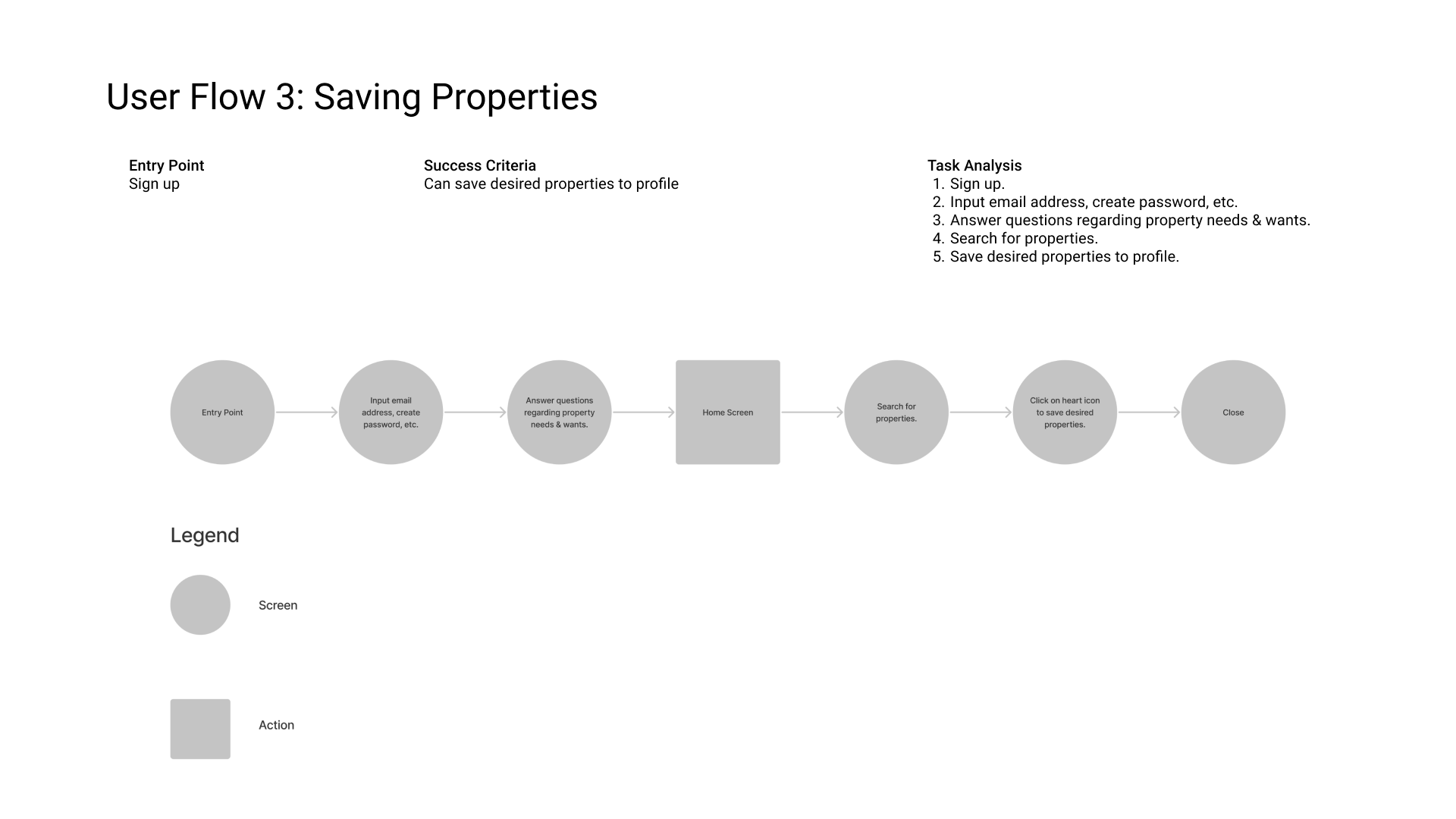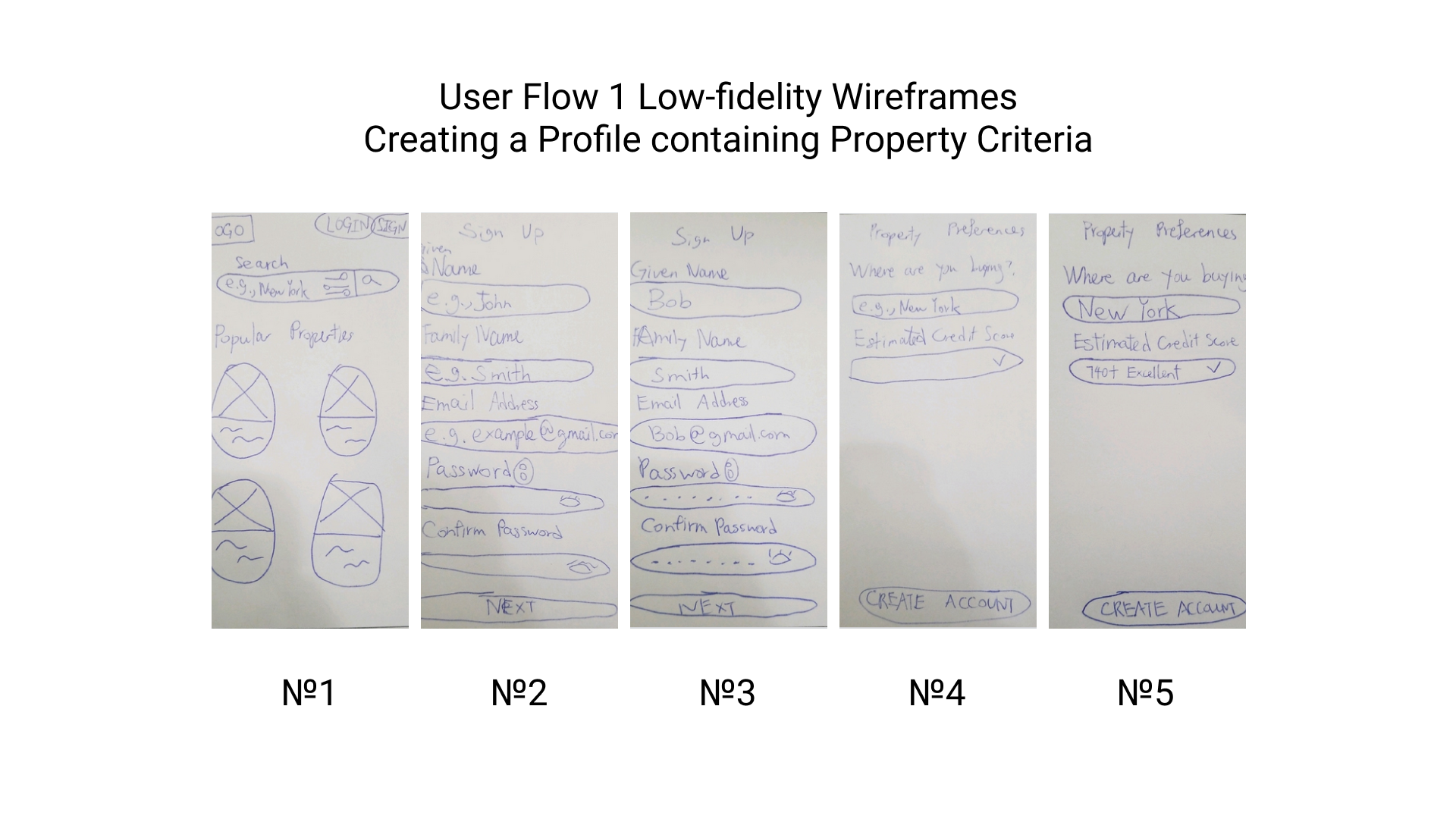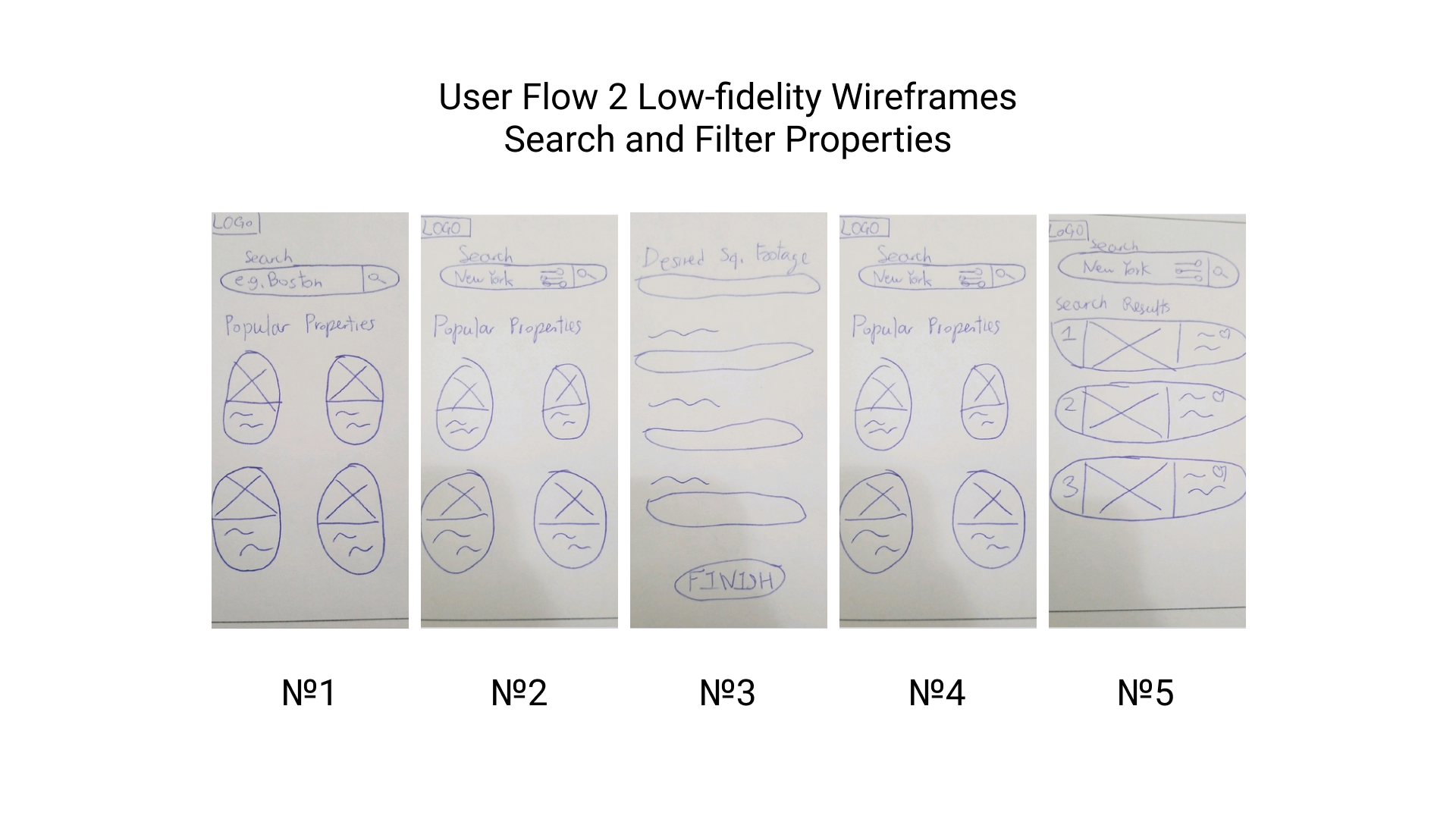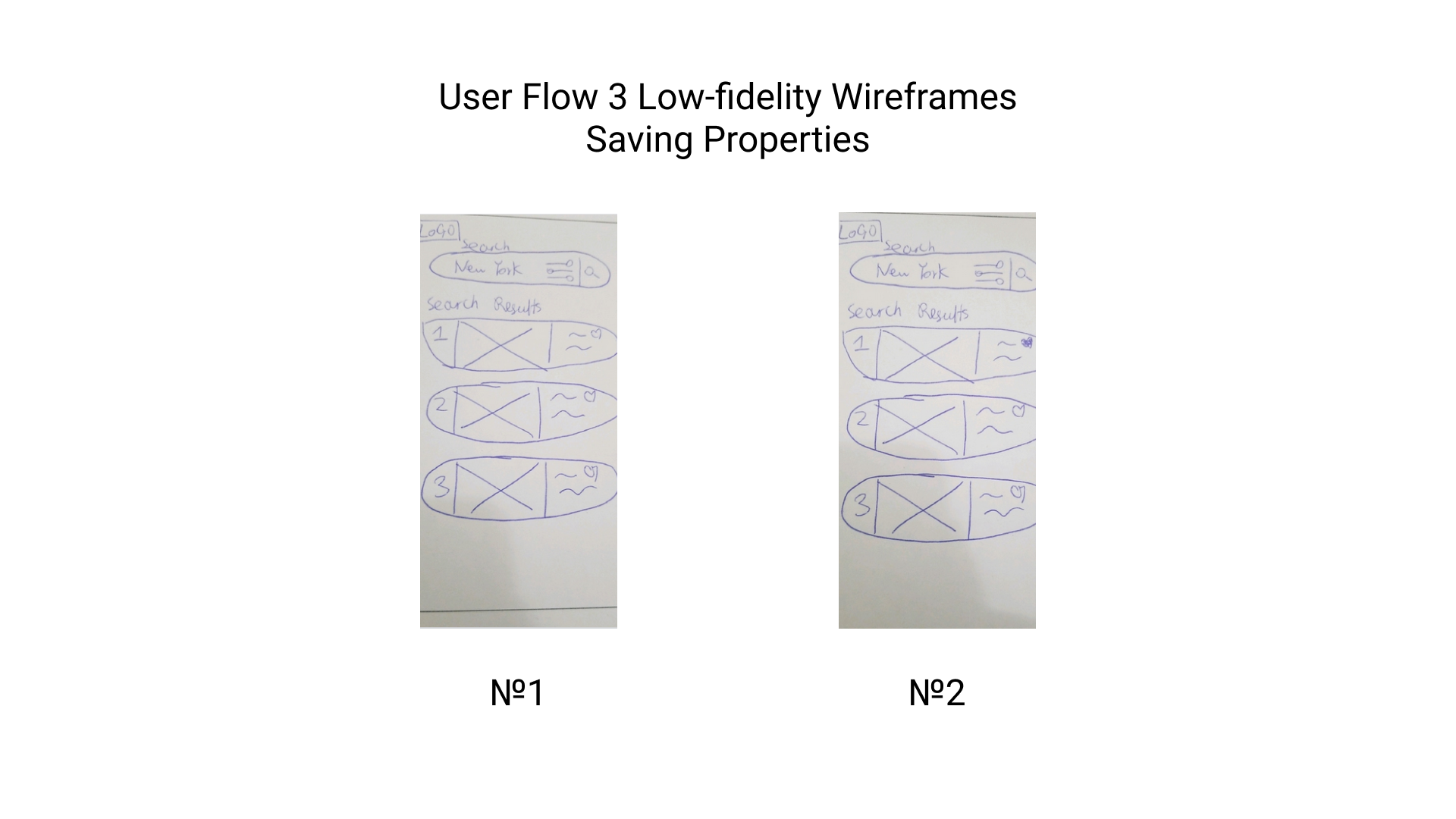 Incorporated Best Practices
The sign-up form goes from top to bottom to aid people who use text-to-audio software.

The sign-up form has labels, along with placeholders where appropriate.

The sign-up form uses the terminology of "given name" and "family name" to be inclusive.

The logo is at the top-left corner, where people who use a left-to-right alphabet expect it to be.
Incorporated Best Practices
Buttons are 56 pixels in height, exceeding the requirements of Human Interface (that is, 44 px by 44) and of Material Design (that is, 48 px by 48 px).

The grid system uses four columns for the smartphone.

The container of the button for the primary action on the screen is filled.

The container of the button for the secondary action on the screen is outlined.

Design is based on Material Design, which is the guideline that is used by the most people in the smartphone market.
Incorporated Best Practices
Primary actions are associate with 1 colour (that is, green) while secondary actions are associated with other shades of another colour (that is, blue).

Links are underlined, and are in colour #0000EE.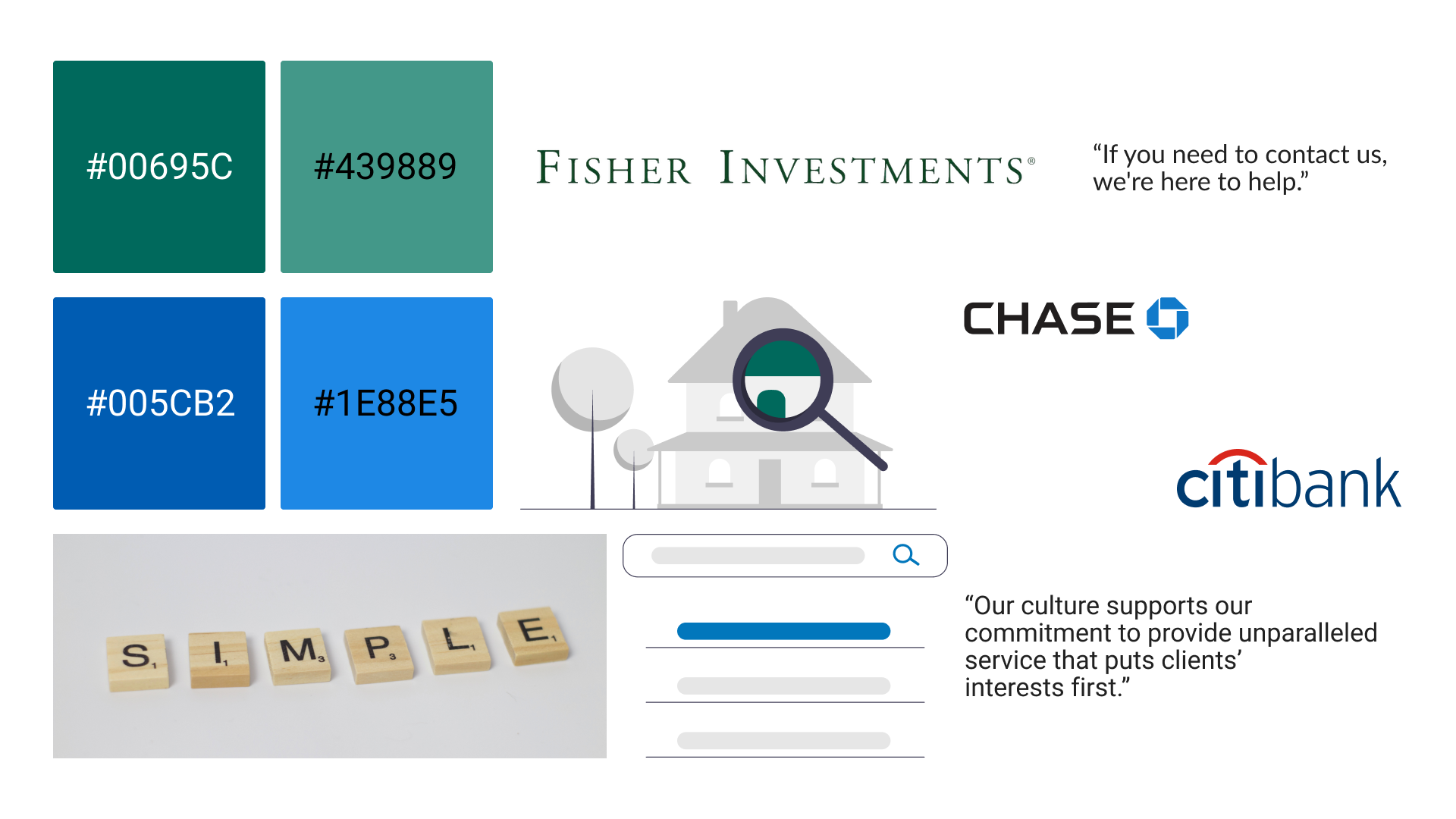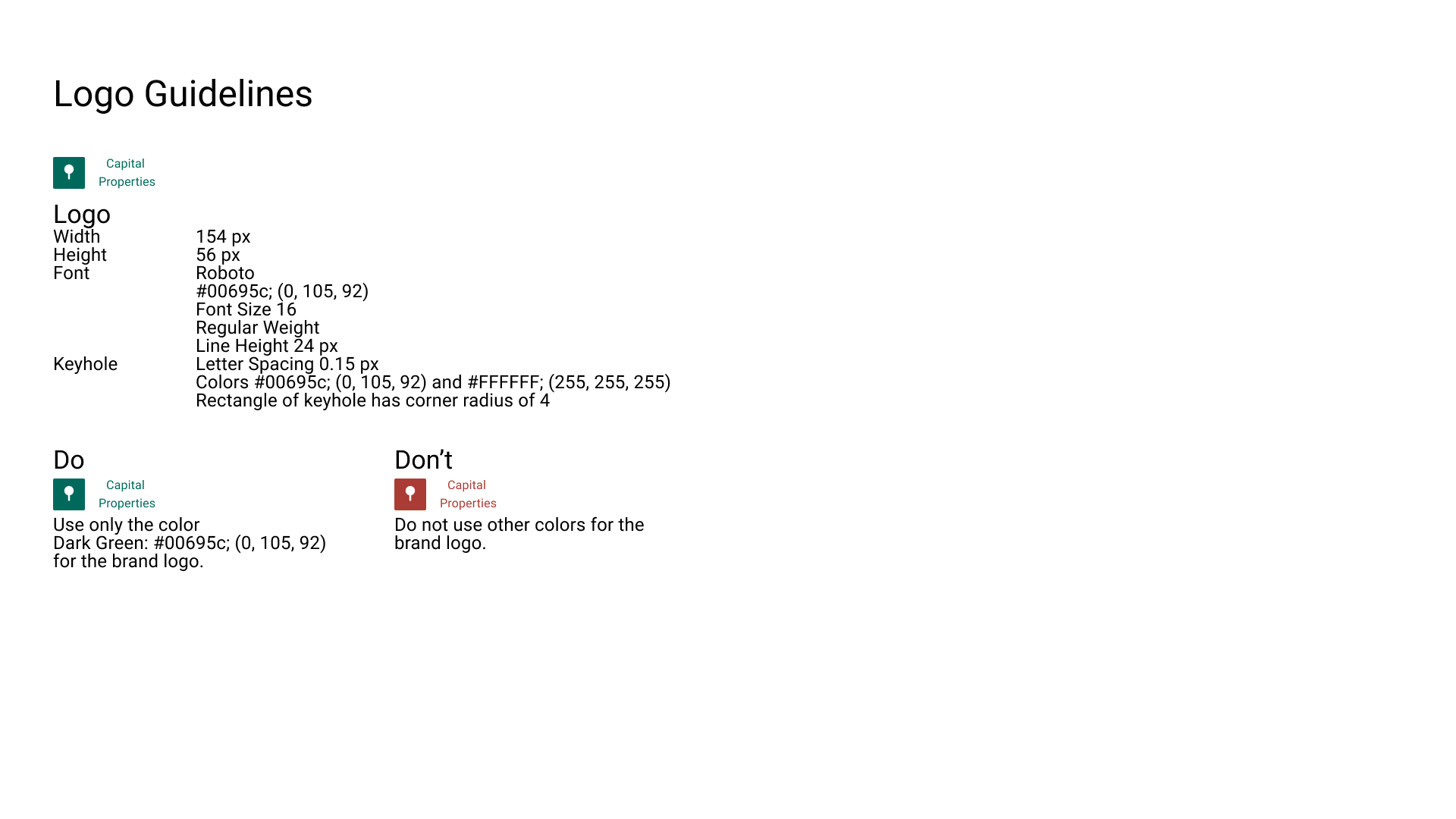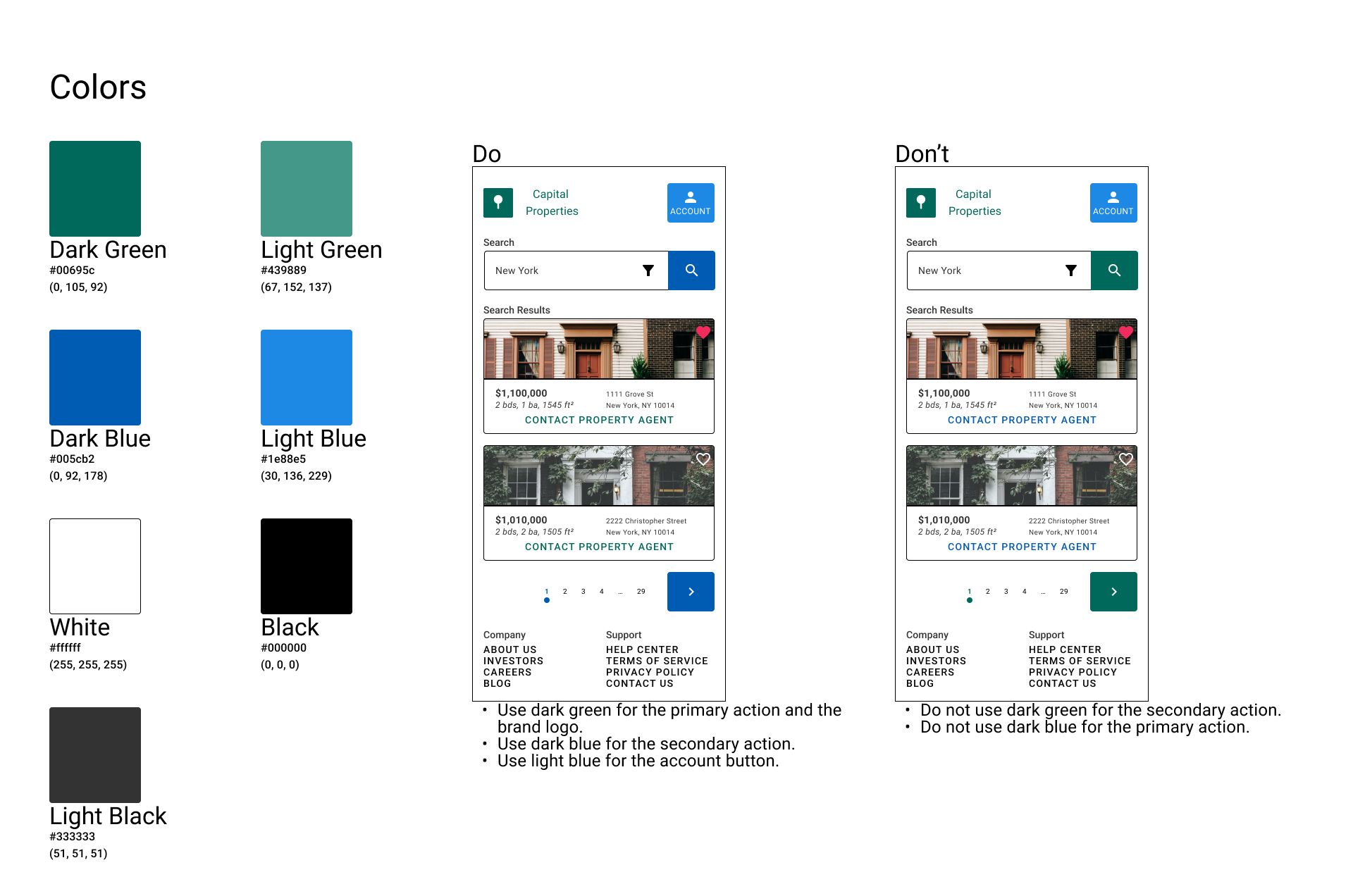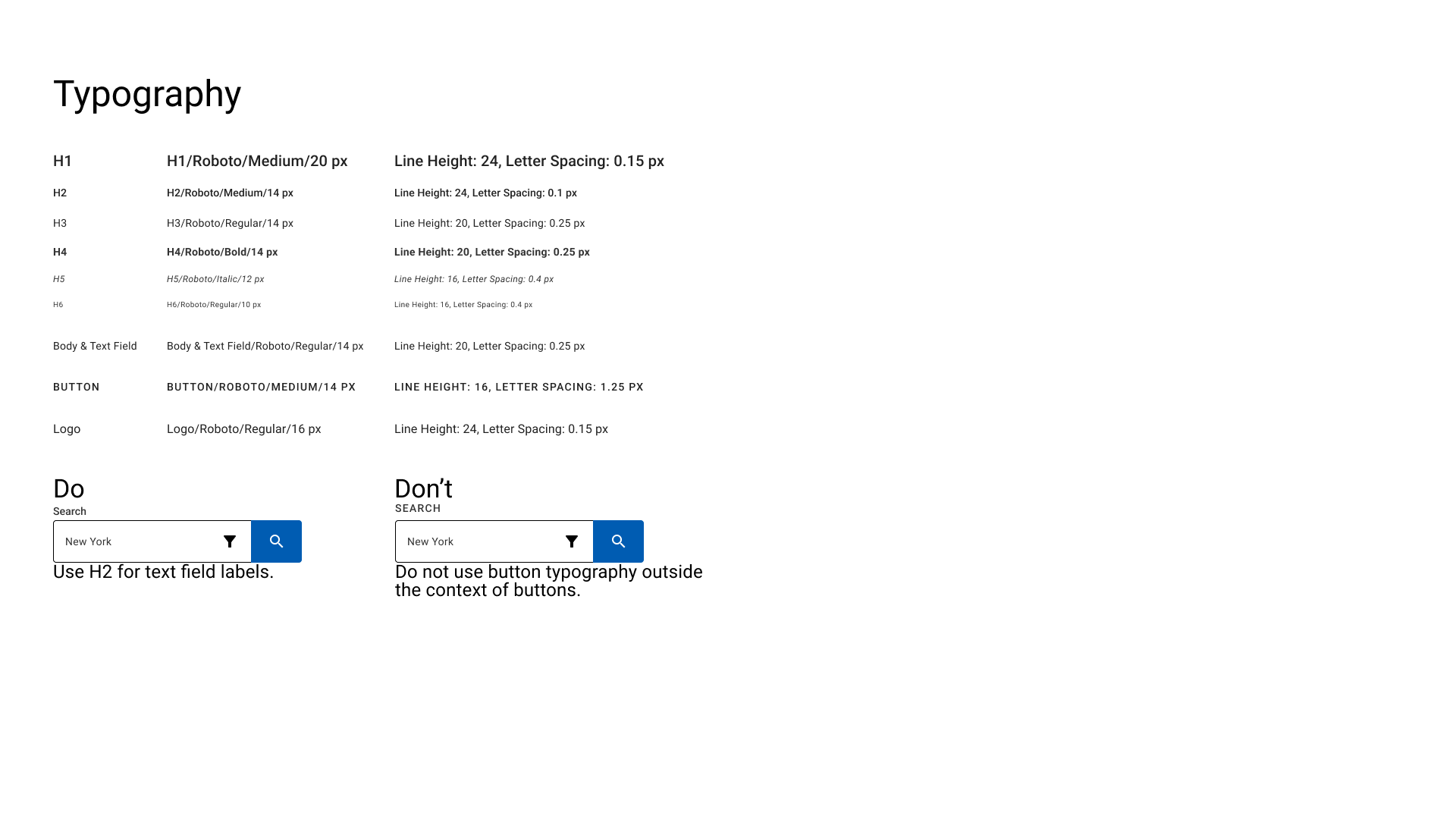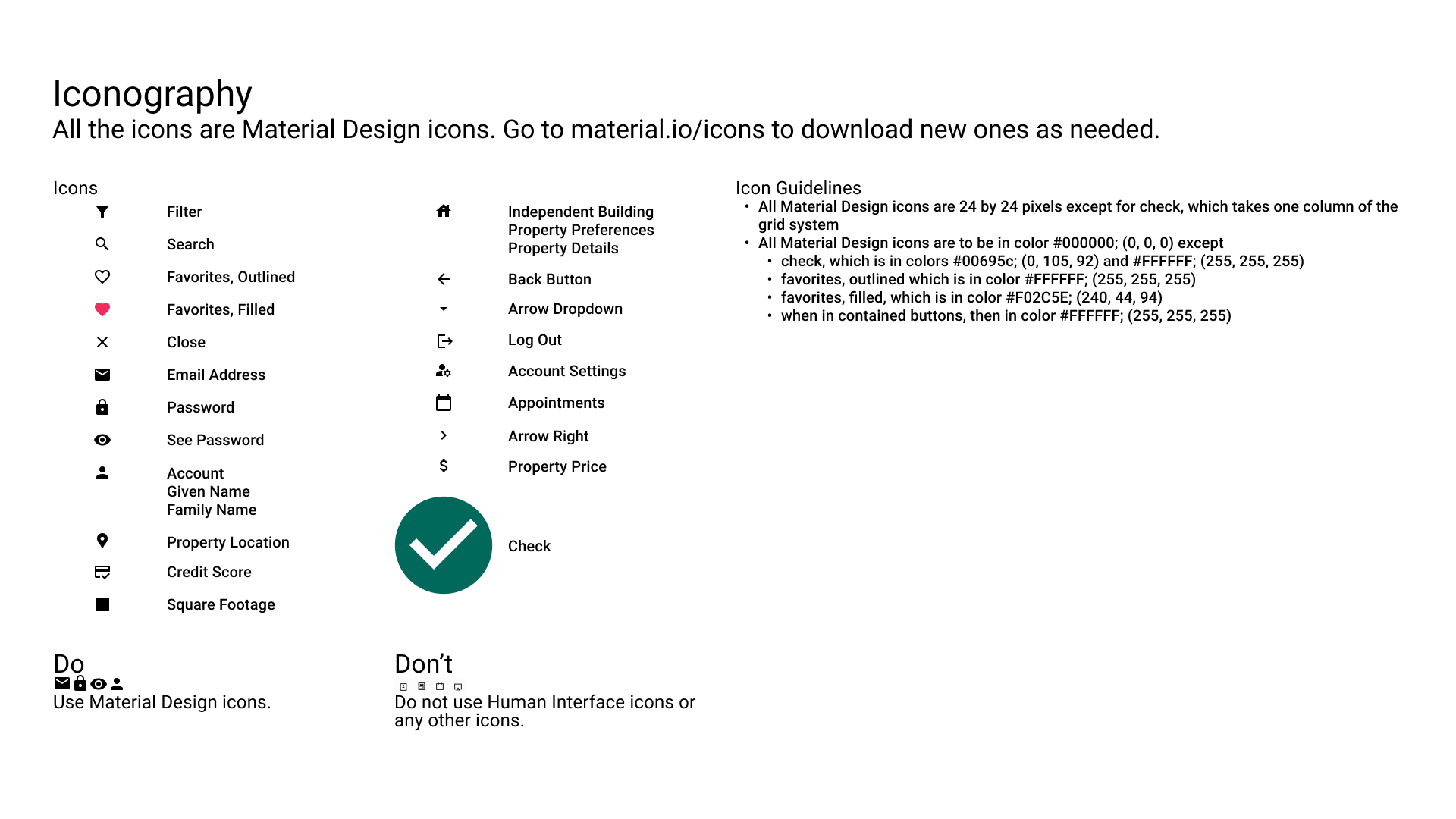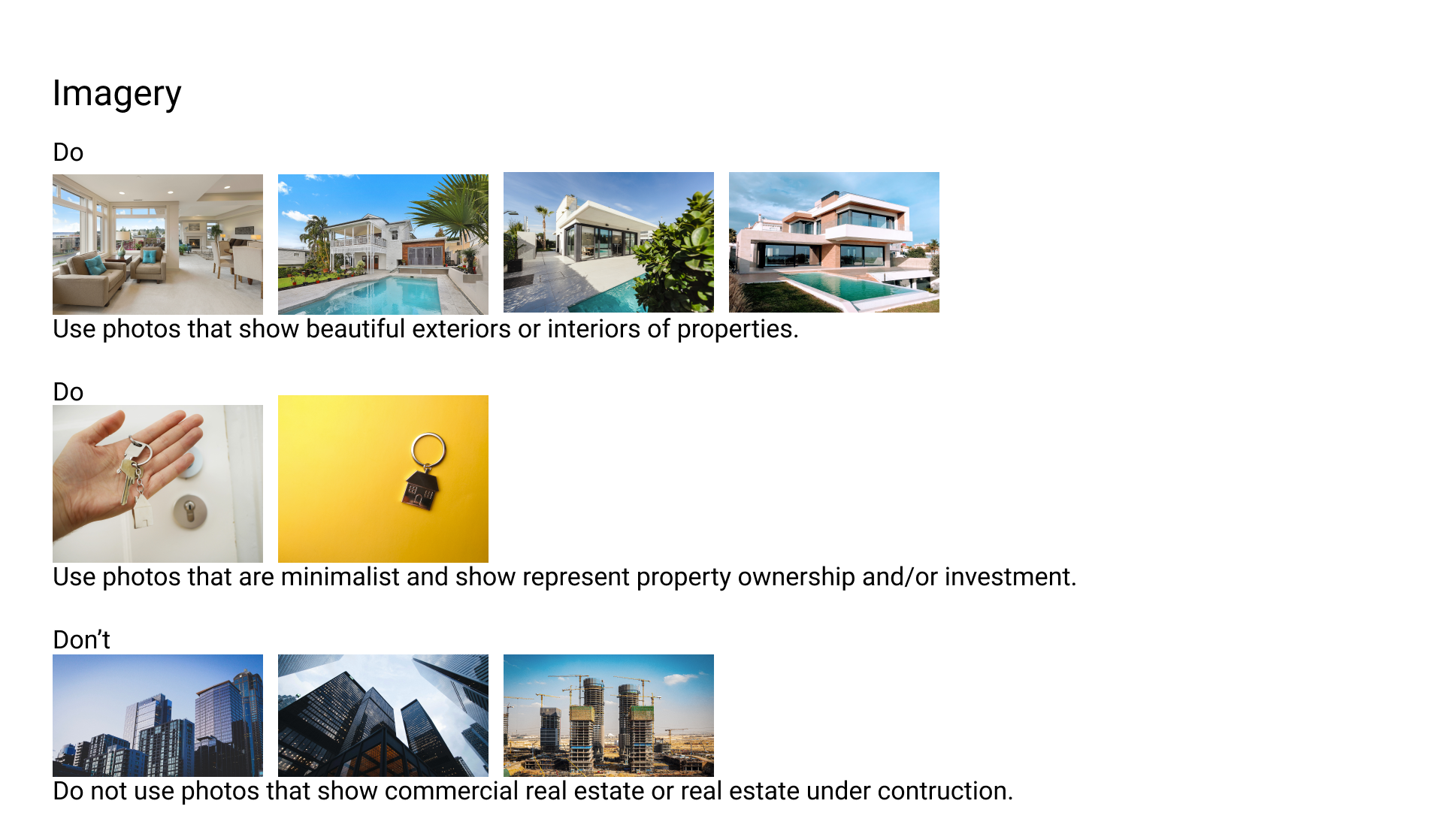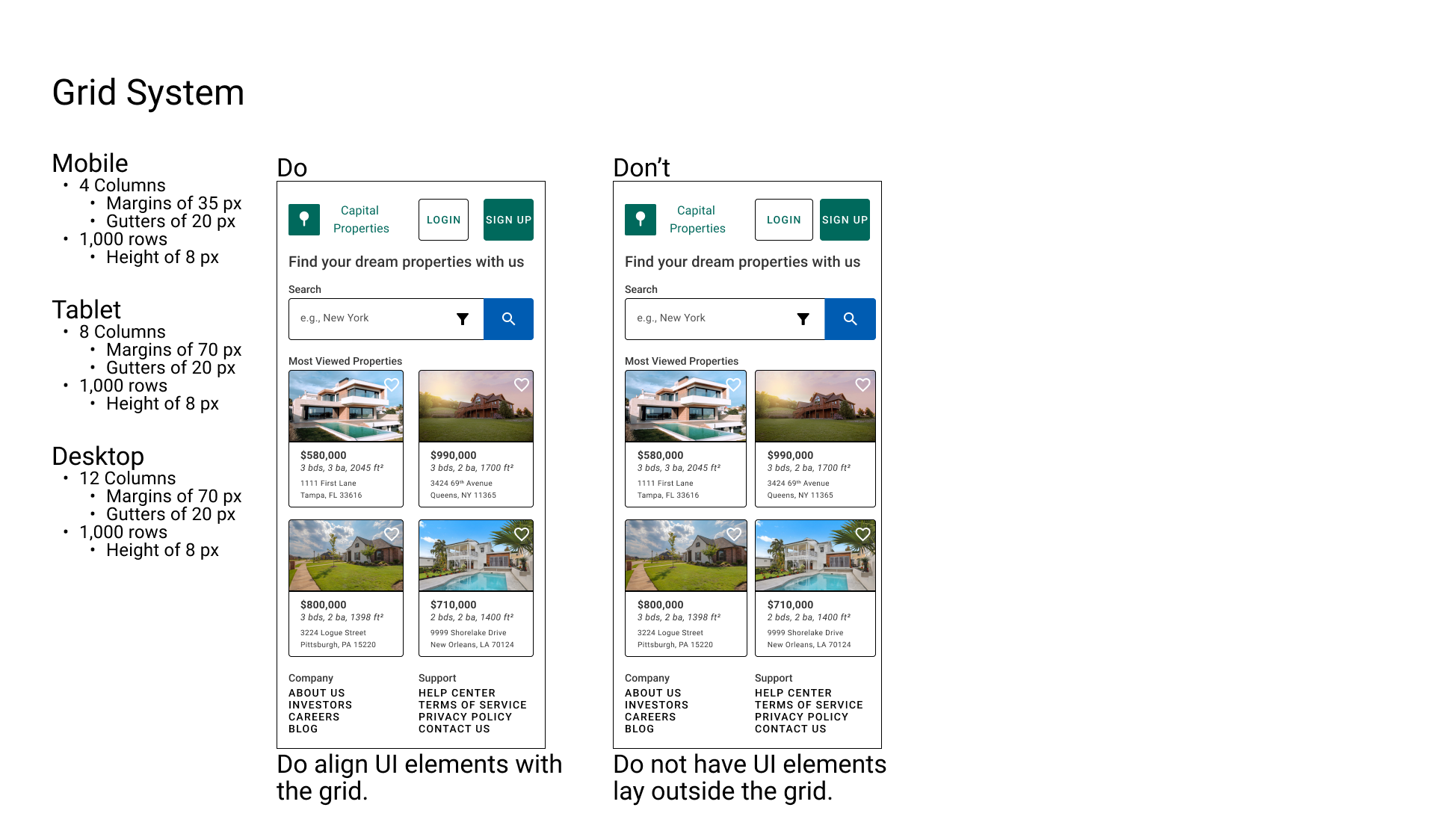 What have I learned?
Include more photos and fewer words in future mood boards.
Potential Next Steps
Conduct a round of usability testing, and revise the designs based on the results

Conduct a round of preference test.
Drop me a message
Let's share ideas & discuss ways to collaborate!